Root Canal Treatment
Lighten your teeth, Lighten your smile
Consultation for only Kes 1,000!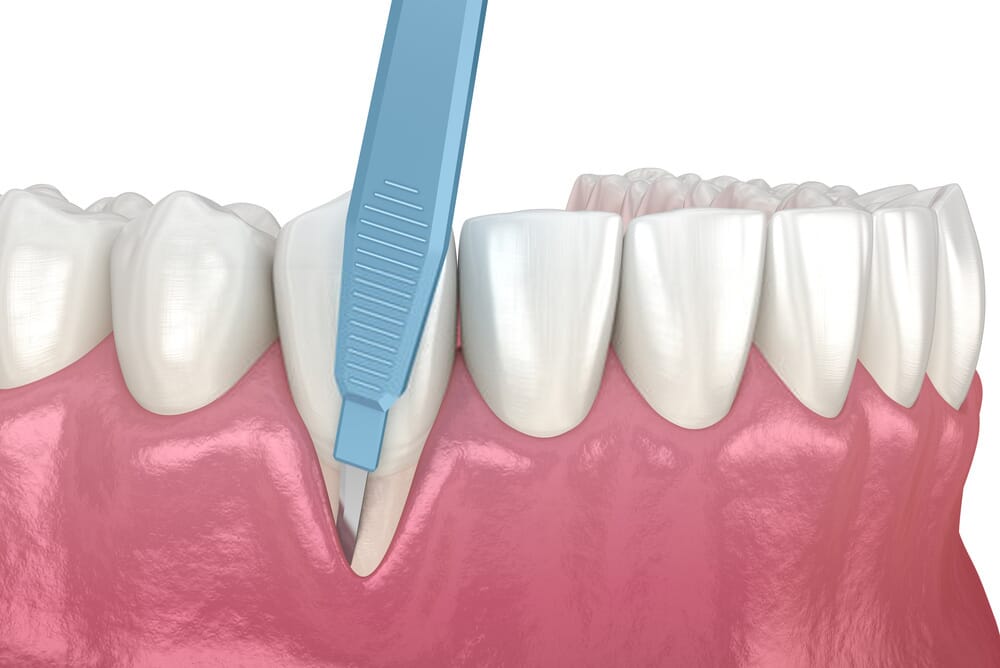 Gum Treatment/ Cleaning
Gum Therapy (or Scaling and Root Planing (SRP)) – is the most effective way to treat gum disease. During SRP, the dentist cleans between the gums and teeth, down to the root. Your dentist may need to use a local anesthetic to numb the gums and the roots of your teeth while the procedure is performed. It is important that individuals with gum (periodontal) disease have this procedure done.
What Is Gum (Periodontal) Disease?
Gum disease (also called periodontal disease) is an infection of the tissues surrounding and supporting the teeth. It is a major cause of tooth loss in adults. Because gum disease is usually painless, you may not know you have it.
If you notice any of the following signs of gum disease, see your dentist immediately:
New spacing between teeth (caused by bone loss)
Loose teeth
Receding gums (loss of gum around a tooth)
Tenderness or Discomfort
Gums that bleed when you brush your teeth
Red, swollen or tender gums
Bad breath that doesn't go away
Gum Disease Treatment Services In Nairobi
Arrow Dental Centre dental gum treatment options are essential for anyone who is battling gum disease or other ailments and needs fast and effective results. We'll start with a consultation in our office and show you what should be done to restore your oral health.
We are the leading dental clinic in Nairobi providing exceptional Gum Treatment and Gum Cleaning services. Our practiced dentists with years of training and experience have allowed us to help hundreds of patients with various dental ailments. Our goal is to provide you with an elite level of service while also making sure that your oral health improves for years to come. Schedule an appointment today and find out more.