Gum Disease Treatment
Preserve your Teeth with Gum Treatment in Nairobi
Consultation for only Kes 1,000!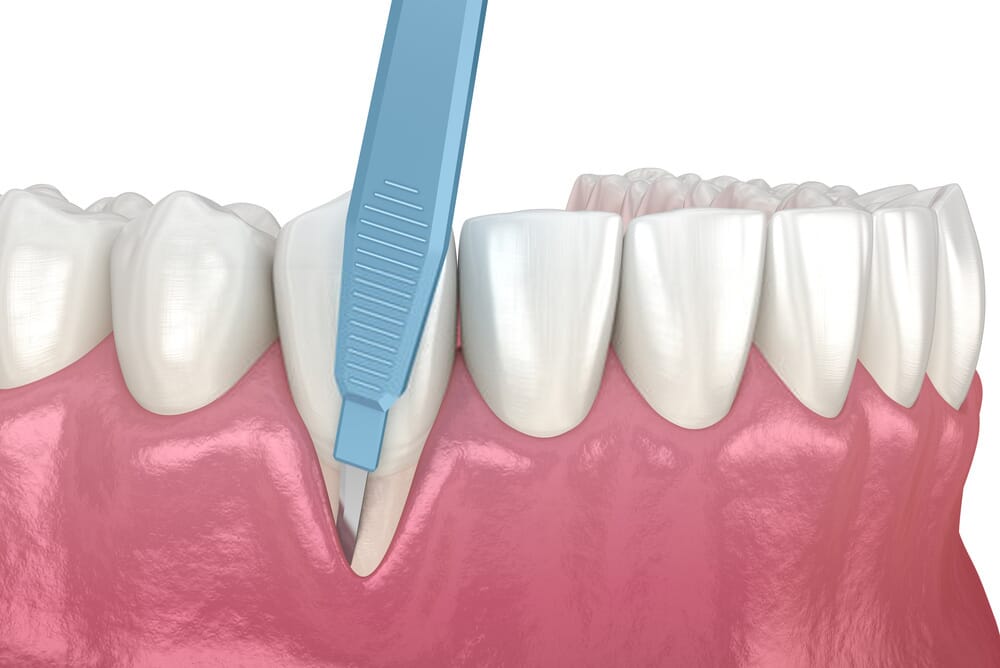 What is Gum Disease?
Gum disease, also known as Periodontitis is an infection that destroys the gum's soft tissue, and eventually the bone that supports the teeth. It starts when bacteria collecting at the gumline get in between the teeth and gums. This leads to inflammation and swelling which can cause the gum tissue to recede from the teeth. This gets deeper into the gums causing more recession of the gum tissue. If the periodontal disease isn't treated, it can result in tooth loss. Our skilled periodontist team at Arrow Dental Centre offers highly effective gum disease treatment to eliminate the infection.
Gum Disease Treatment Services In Nairobi
Arrow Dental Centre dental gum treatment options are essential for anyone who is battling gum disease or other ailments and needs fast and effective results. We'll start with a consultation in our office and show you what should be done to restore your oral health.
We are the leading dental clinic in Nairobi providing exceptional Gum Treatment and Cleaning services. Our dentists with years of training and experience have allowed us to help hundreds of patients with various dental ailments. Our goal is to provide you with an elite level of service while also making sure that your oral health improves for years to come. Schedule an appointment today and find out more.
Because gum disease is usually painless, you may not know you have it. If you notice any of the following signs of gum disease, see your dentist immediately:
New spacing between teeth (caused by bone loss)
Loose teeth
Receding gums (loss of gum around a tooth)
Tenderness or Discomfort
Gums that bleed when you brush your teeth
Red, swollen or tender gums
Bad breath that doesn't go away
Bleeding gums
A buildup of plaque and tartar above and below the gum line
Our experienced periodontist in Nairobi can treat gum disease at any stage. However the scope and choice of treatment depend on the severity of the disease and the patient's needs. Some of the gum disease treatment options include:
Scaling and Root Planing: Also known as deep cleaning, it involves using ultrasonic scalers and hand instruments to remove tartar and polish the root surface. The procedure removes plaque build-up from below the gum-line and smoothes the surface of the tooth. This prevents plaque build-up and encourages gums to reattach to the root.
Flap surgery: This gum surgery procedure involves lifting gums back and tartar and infection removed with a laser. The gum tissue is placed back so it fits around the tooth. This technique reduces the possibility of bacteria infecting those areas again.
Gum grafting: This gum surgery procedure might be necessary in cases where severe gum recession has occurred due to gum disease. Donor gum tissue is removed from the mouth palate to cover the exposed root. This results in reduced sensitivity and more protection of the tooth against decay.
All of these gum disease treatment options can restore your gums to a healthy condition and help you save your teeth.
Why Choose Arrow Dental
Our team at Arrow Dental Centre has advanced training in gum cleaning and surgery to effectively treat gum disease. Our high-tech gum care and cleaning procedures have helped many patients reverse periodontitis and prevent tooth loss. We also provide a comfortable environment with friendly professionals. We listen to our patients' concerns to ensure our care is personalized.
If you are looking for gum disease treatment in Nairobi, we're the team to trust. We offer a wide range of treatment options for gum disease depending on the severity of your case and the stage of periodontitis you're in. We start with a consultation that includes a thorough oral diagnosis. Contact us on +2540740187579 or click here to schedule your appointment today.
Frequently Asked Questions
Here are some of the questions about gum disease treatment and surgery in Kenya we often receive from our clients. Reach out to us if you have a question in particular.
Is Gum Disease Reversible?
The effects of gum disease can be reversed, even in severe cases. This starts with an oral diagnosis and a treatment plan personalized for your case. We remove all bacteria from your gum in our dental clinic in Nairobi. We monitor your progress and continue to clean your teeth to prevent inflammation and infection.
What's the Difference Between Gingivitis and Periodontitis?
Gingivitis, also known as gum inflammation, occurs before periodontitis. However, not all gingivitis leads to gum disease.
What Causes Gum Disease?
Plaque is the leading cause of gum disease. Other factors can lead to periodontal diseases such as hormonal changes, illnesses that affect the condition of the gums (cancer or HIV), medications that affect oral health, smoking, and genetics.
How do you prevent gum disease?
Proper oral hygiene is the key to preventing gum disease. You have to brush twice a day and floss daily. Regular teeth cleaning and regular visits to the dentist are also essential for maintaining your gum health.