Oral Surgery
Comprehensive Oral Surgery Services in Nairobi
Consultation for only Kes 1,000!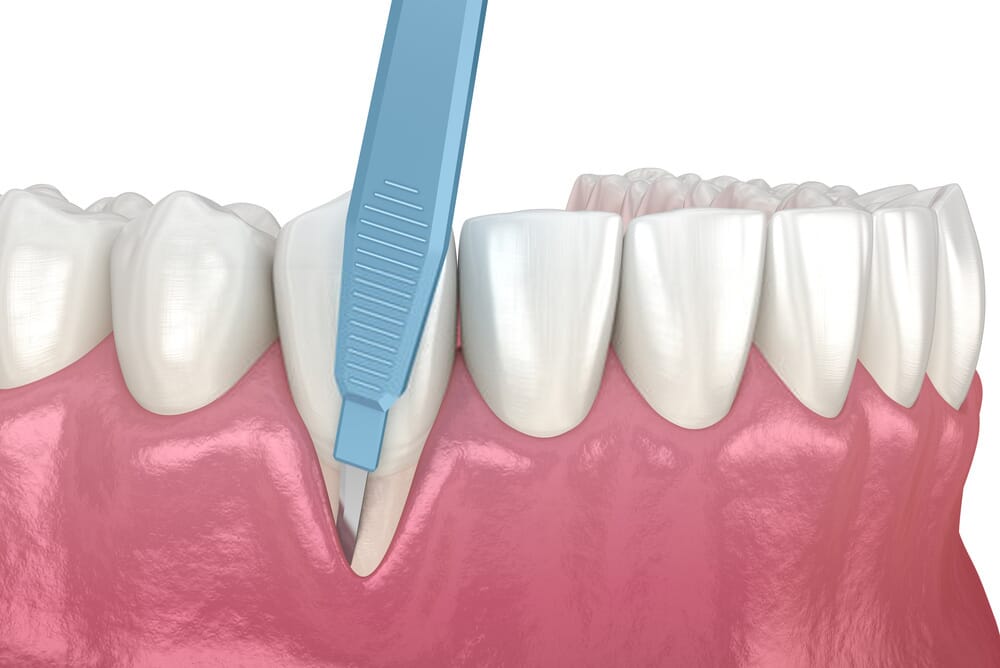 What is Dental Surgery?
Oral surgery refers to any surgical procedures done on your jaws, gums, or other oral structures. Some of the procedures include gum grafts, extractions, implants, and corrective jaw surgeries. These procedures are done by an oral and maxillofacial surgeon, a dental specialist with advanced training in dental surgery.
At Arrow Dental Centre, we have a highly trained oral surgeon with expertise and experience in helping our patients restore their smiles and dental function.
Oral Surgery in Nairobi
If you are looking for dental surgery in Nairobi to improve your quality of life and restore your beautiful smile, you're in the right place. Our oral and maxillofacial surgeons provide surgical solutions to a wide range of problems relating to the mouth, jaw, teeth, and other facial regions. From reconstructive to restorative needs, Arrow Dental Centre is well-equipped and ready to handle all your dental surgical needs.
Whether you or your family member has a congenital defect of the mouth or facial trauma, our friendly staff and experts will guide you through our procedures and help address any questions you have.
Types of Dental Surgery Procedures
There are several types of oral surgery procedures performed each year. Some of the most common include tooth extraction, dental bone grafts, dental implants, periodontal surgery, corrective jaw surgery, sleep apnea surgery, and cleft lip and palate repair.
Wisdom teeth are the last teeth in the mouth that develop at approximately 17 to 19 years of age. Sometimes, these teeth become trapped beneath the gum line due to a lack of space in the dental arch which prevents them from erupting normally. This can cause various issues that may require dental surgery. The symptoms include:
Infection
Pain and headaches
Caries (tooth decay or cavities)
Shifting of adjacent teeth
Bleeding of the gums
For wisdom teeth that are severely affected, we recommend performing a surgical procedure under anesthesia or sedation. This helps to reduce pain and discomfort to the patient. Pain medicine and antibiotics are given after the surgery to relieve pain and prevent infection.
At Arrow Dental, your damaged teeth can be extracted and dental implants placed within a single visit. Our Nairobi oral surgeons position a series of implants at a strategic location with your jaw to restore your dental function and the appearance of your smile.
Our dental implants are strong and durable. They replace damaged teeth and protect surrounding teeth. Implant restorations can also restore your bite strength.
If you have moderate to adverse periodontitis, a gum dentist may recommend gum disease treatment. In this procedure, cuts are made along the gum line and the tissue is moved back away from the teeth. The oral surgeon then cleans the teeth roots, removing plaque and bacteria under the gums. Finally, the gum tissue is repositioned and stitched into place.
In cases where gum recession has occurred, gum grafting is recommended. In this procedure, the oral surgeon takes tissue from the roof of the mouth as a donor tissue and uses it to reinforce the area of tissue loss.
Dental Surgery Solutions in Nairobi
At Arrow Dental Centre, our oral surgeons and friendly staff have an impeccable record of helping restore smiles and quality of life with our oral surgery services in Kenya. It is no wonder, our dental clinic is the premier choice for oral and maxillofacial services in Nairobi, from wisdom tooth removal to dental implants. Our priority is patient safety and service excellence.
Schedule an appointment
with our oral surgeons in Nairobi or call us today at 0740187579 with any questions.
Frequently Asked Questions
Here are some of the questions about dental surgery in Kenya we often receive from our clients. Reach out to us if you have a question in particular.
What happens before an oral surgery?
Our dentists perform a comprehensive oral evaluation to assess your gums, jaw, teeth, and surrounding structures. They may take dental x-rays to get a better view of the roots of the teeth, nerves, jawbone, and other hidden oral structures. Based on the diagnosis, they'll provide a personalized treatment plan.
What happens during oral surgery?
Our oral surgeons provide sedation options or local anesthetic before surgery to minimize discomfort for patients.
How long does dental surgery take?
The duration of the surgical procedures depends on various factors including the number of teeth being treated, the type of oral surgery, and whether or not you want sedation. A simple procedure like tooth extraction usually takes a shorter time than a complex procedure like corrective jaw surgery which can take about three hours.
What happens after dental surgery?
After your oral surgery, you'll be given after-care instructions to help reduce the risk of infections and other complications. Our oral surgeons may also recommend antibiotics and pain medications to reduce pain and prevent infection.