Paediatric Dentistry
Kid-centered, friendly pediatric dentist in Nairobi
Consultation for only Kes 1,000!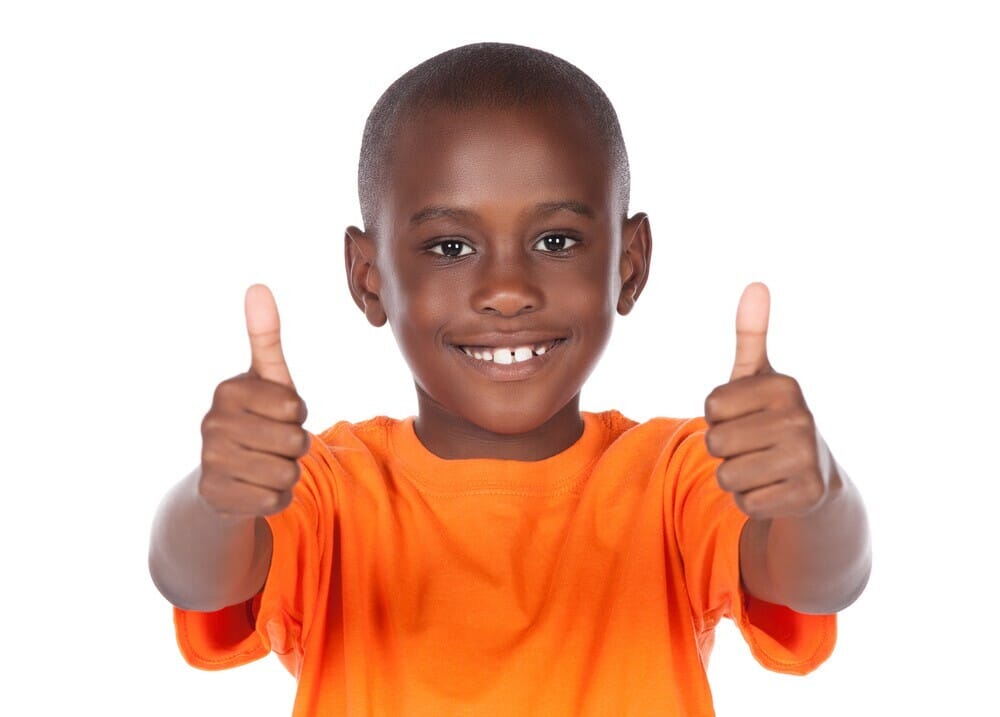 What is Pediatric Dental Care?
Pediatric dental care also known as pediatric dentistry is an area of dentistry that focuses on the treatment of children up to 14 years of age. It includes specialized treatment for infants and children. Some of the pediatric dental services provided include oral hygiene, orthodontic care, space maintainers, fissure sealants, etc. Great dental care during childhood sets a foundation for a lifetime of oral health. And with our friendly and professional pediatric dentists in Nairobi, we make dental procedures easier and less intimidating for your kids.
Pediatric Dental Care in Nairobi
Arrow Dental Centre provides affordable pediatric dentistry services to children using the best methods that promote disease prevention and oral health. Prevention is important to our dental practice and we focus on helping you and your child understand how to protect your child's oral health. At our Nairobi pediatric dental clinic, we have a child friendly dental team that enables your child to have a positive and pain-free experience. Our children's dentists have many years of experience to take care of your child's mouths, gums, and teeth at different stages of childhood. They are always available for consultation and to answer questions about your child's dental health.
Innovative Children's Dental Care Services
Our pediatric dental services include all services for adults that can be applied to children and other procedures that are specific to the oral health needs of infants and children. Our dental services for your child include:
Pediatric Orthodontics: This is a branch of pediatric dentistry that involves dealing with teeth alignment problems for children. We provide braces and Invisalign for children during the transitional phase between the milk teeth and permanent teeth.
Preventative Pediatric Care: This procedure aims at keeping your child's teeth free from gum disease, tooth decay, and plaque buildup. It mainly involves a comprehensive oral examination and a professional gum cleaning done by our pediatric dentists.
Restorative Pediatric Care: This branch of pediatric care involves the repair or replacement of damaged teeth to restore their health. Some of the restorative procedures include teeth extraction, space maintainers, dental crowns, pulpotomy, and more.
Comprehensive Oral Examinations: We provide pediatric dental checkups to ensure your child's teeth are growing properly. This also helps us to clean their teeth to reduce the chances of tooth decay and infection or gum disease.
Pediatric Cosmetic Care: Cosmetic dental care for children is minimally invasive and helps improve their smiles and restore the integrity of their teeth. Some of the cosmetic procedures include dental bonding, veneers, teeth whitening, dental flipper, and more.
Pediatric Oral Surgery: The dental surgery team at Arrow Dental Centre provides next-generation care and surgical procedures for infants and children with conditions such as caries, periodontal disease, oral trauma, fractured teeth, impacted teeth, etc.
Emergency Pediatric Dental Care: A pediatric dental emergency can happen anytime due to a sudden injury or situations that cause tooth decay or infection. Our professional is quick to respond to dental emergencies to save your child's tooth.
Habit Breaking Appliances: It is common for children to suck their thumbs at a young age and some may need help to break the habit. We provide appliances to break thumb sucking habits, help align and grow jaws, hold space for adult teeth, and correct crossbites.
Kid-Friendly Dentist for your Child
A child needs a gentle, friendly, and professional dentist. Many kids fear going to the dentist. A pediatric dentist plays an important role in detecting oral problems early. If your child is not comfortable with the dentist, your child will make the dental assessment and treatment more difficult.
Your child should have a dental diagnosis regularly which focuses on examining teeth and gums for potential conditions that could cause problems. Our kids' dentist in Nairobi provides specialized care and a positive experience for your child from the moment they enter the clinic until the treatment is done.
We explain and recommend treatment plans at a consultation session tailored for you and your child. The meeting can occur during the first appointment. As an innovative pediatric dental clinic in Nairobi, our goal is to provide the best dental care and deliver the best outcome for your child's treatment. Contact us on +2540740187579 or click here to schedule your appointment today.
Frequently Asked Questions
Here are some of the questions we often receive from our clients. Reach out to us if you have a question in particular.
What is a pediatric dentist?
A pediatric dentist is a dentist that specializes in the oral health of children from infancy through their teenhood. They undergo training to take care of a child's teeth, gums and mouth.
How often should my child see the pediatrician?
Your child should not only see a dentist when they're ill. It is recommended to regularly visit a pediatric dentist for routine examinations to detect oral problems early. At Arrow Dental Centre, we have some of the best pediatricians in Nairobi that provide high quality pediatric dental care.
If my child gets a toothache, what should I do?
To reduce the pain, rinse your child's mouth with warm salt water and apply ice wrapped in a cloth on your child's face. You should visit a dentist near you as soon as possible.
What to look for when choosing a pediatrician?
When choosing a pediatric dentist, you should consider the physician availability and continuity of care. At Arrow Dental Care, we are available from Monday through Saturday to handle emergencies and can accommodate any reasonable request. You can also schedule an appointment with our Nairobi pediatricians.
What is the cost of paediatric care in Kenya?
Unfortunately, we can't give you a specific price until we check your child. The cost varies depending on the severity of your child's case.
Can thumbsucking affect my child's teeth?
Thumb sucking habits that go on for a long period can cause crooked teeth or bite problems. If your child is still sucking their fingers when the permanent teeth emerge, it's recommended you visit your pediatric dentist.